Bangalore Traffic Signs
NOTE:
DOCUMENTS NEEDED TO BE KEPT AT ALL TIMES:
A person driving a vehicle shall always carry with him his driving license,certificate of registration.
Certificates of taxation and certificate of insurance of the vehicle.
In case of transport vehicle the permit and fitness certificate.
Also shall on demand by police officer in uniform or an officer of the Motor Vehicles Department in uniform or any
other officer authorised by the Government, produce the documents for inspection.
Traffic Signs are divided into 3 Sections.
---
1> Mandatory Signs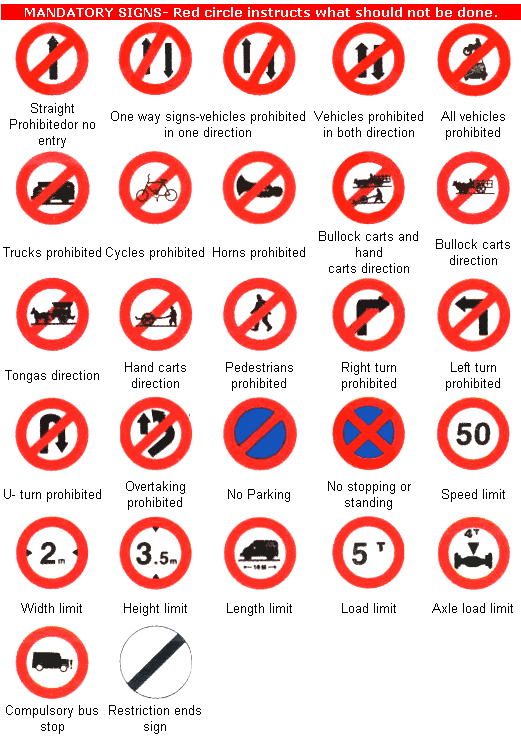 ---
2> Information Signs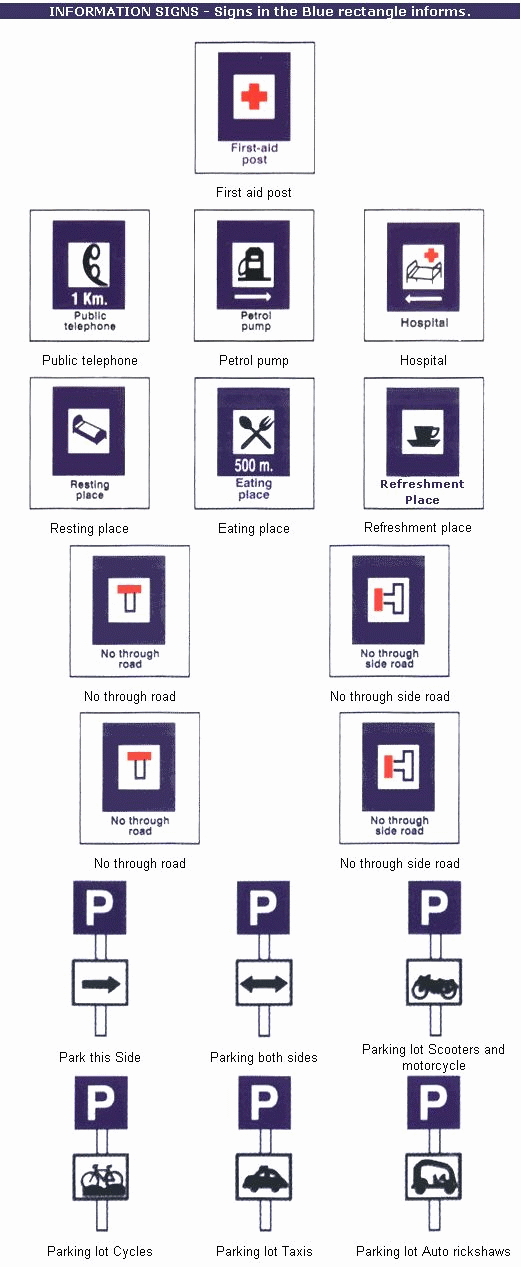 ---
3> Cautionary Signs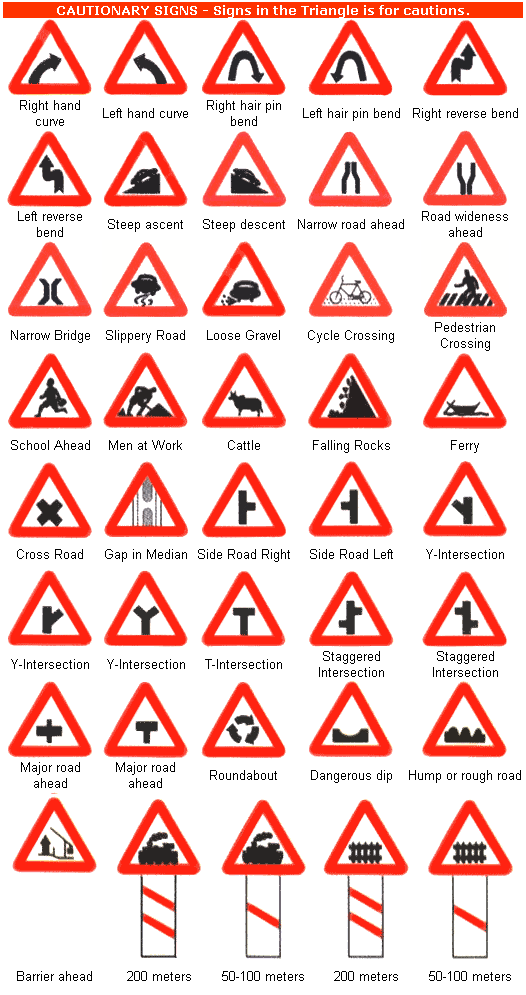 ---